In this increasingly democratic age anyone can become the next singing sensation, anyone can make it, at least if you have the right skill and ingenuity. Up until very recently who gets in and who gets out was completely controlled by producers and music executives and they decided whether you're something that the public would want to hear. However, these days people can simply take initiative into their own hands. Record your voice using best vocal microphones and upload stuff on youtube, and get chosen directly by the people themselves!
As such there is a lot more room for experimentation out there now and a lot of great artists have come up as a result of that. However, that doesn't mean that you can just sing in your bedroom into your cell phone and that's it! There's a lot that goes into it, you need the right pieces of equipment like the best recording microphones, the right software, and the right skills so that you can present yourself in a way that you can't be ignored. However, the entry point for that has to be the microphone. So if you want to record yourself, you need a good condenser microphone for studio recording.
10 Best Vocal Microphones for Singing and Recording
Here is a list of the 10 best vocal microphones (in no particular order) out there. So go ahead and belt out those notes!
#1.  Shure SM57 – $100
This is a long-standing world champion amongst the microphones, hailed universally as the "World's Most Versatile Mic" ideal for both live and studio settings.
They are also perfect for those who value durability and value for money, as they can work perfectly well even after a decade or two, even after sustained falls, injuries and all sorts of abuse. It has a frequency response of 40 to 15,000 Hz.
#2.  Neumann U87 – $3000
This is one of the leading microphones for those who want to produce a more modern, punchier sound with a heaviness that goes well with electronics.
These also work really well with other sources and instruments as well, especially acoustic guitars and bass guitars. However, the have a really strong output voltage so you should use microphone pads as well.
#3.  Rode NTK – $530
This is great both for home and semi-professional use. The gold-plated exterior looks fantastic and classy, it has a really warm and deep voice, and its sturdy build will last you through several years.
If you're someone who easily gets attached to their instruments and tools, this comes highly recommended.
#4.  Shure SM58 – $100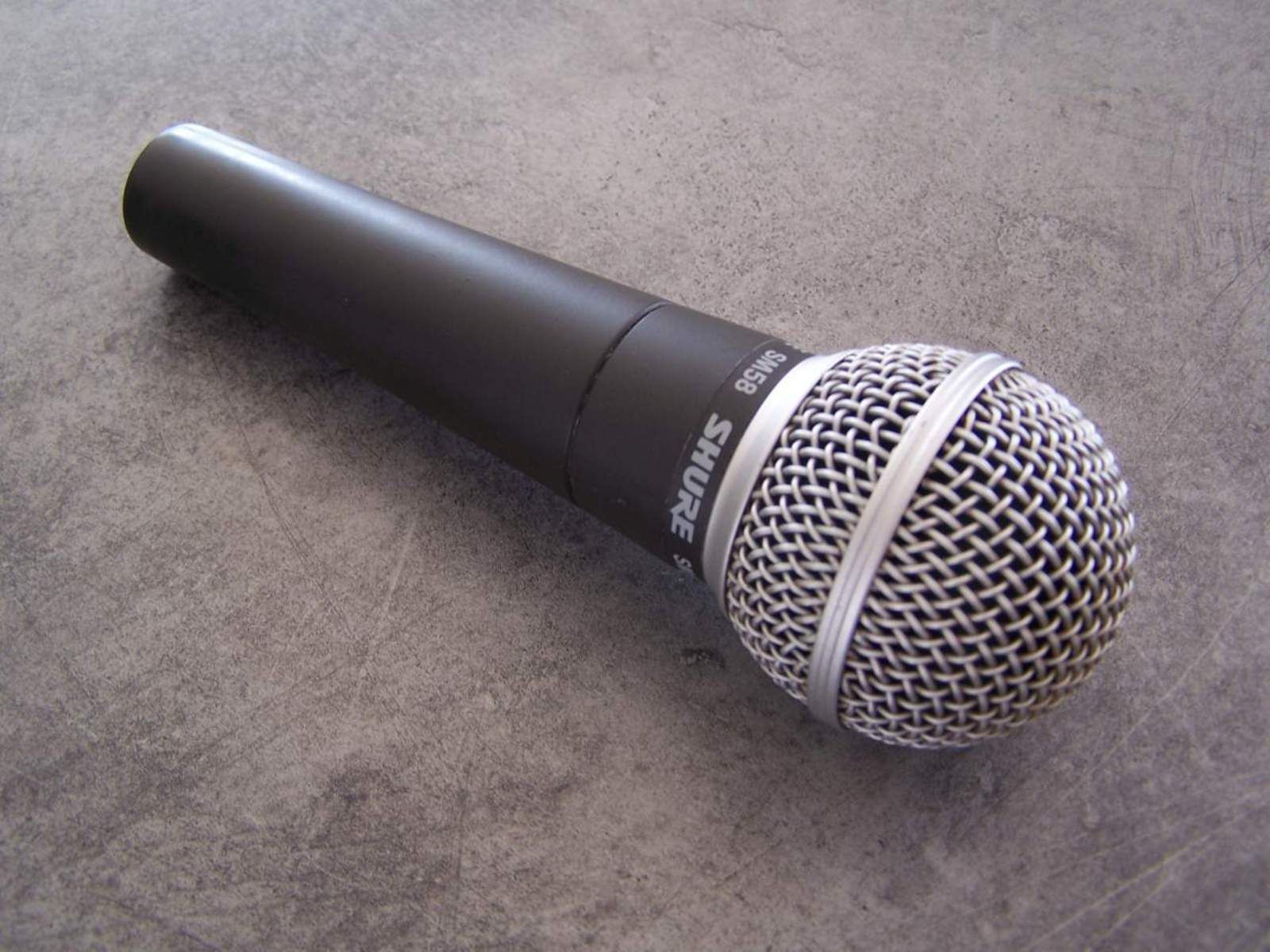 While these are generally meant for Live performances, you cannot fault it in studio use either. This is quite similar to the erstwhile mentioned Shure SM57 and comes with pretty much all its advantage.
However, the area where it slightly differentiates is the grill design, because of which the SM58 has a slightly different proximity effect. It has a frequency response of 50 to 15,000 Hz.
#5.  Neumann U47 (Tube and FET) – $4000
This is another gold-plated vintage looking microphone for those who prefer a more antique-like aesthetic. However, this comes in both the tube design and the more modern FET design.
Generally described as full, round, or warm, this mic can be used with any source.
#6.  Audio-Technica AT2035 – $130
These are the most popular microphone brands out there and it isn't very hard to see why. This is has a really great Sound Pressure Level, as a result of which even the really loud noises can remain crisp and strong, and there isn't any hiss or distortion.
This one is also really accurate and doesn't come with any additional effects, so it's great for those who want to produce their vocals without any adulteration.
#7.  AKG C414 – $900
These are great vocal microphones that keep going out and coming back into circulation due to mass demand. They go best with vocals and voice overs due to their crisp and accurate production.
They also go really well with Tom's. However, you should be careful not to dent the screens.
#8.  Shure SM7B – $400
This is the ideal mic for recording rock vocals, and its most prominent features are a bass roll off, a built-in pop filter, and a mid-range presence boost.
This can perfectly represent and capture the human vocals in all its frequencies and range. It also includes foam windscreen, close-talk windscreen, and locking yoke mount.
#9.  Royer R121 – $1300
It is great for pretty much any and every use and is a ribbon mic with a figure of eight polar patterns.
This can also take high Sound pressure Levels and produce them perfectly without any accompanying distortions. It also has high SPL capabilities.
#10. Electrovoice RE20 – $400
This has made quite the name for itself as an industry standard when it comes to voice recording be it musically or for movies.
The "Variable-D" technology" lowers the proximity effects, and the windscreen can handle both popping and sibilance. It also has the ability to filter out and reject any unwanted mouth sounds.
So these are some of the best vocal microphones out there. You can see which one best suits your frequency, style, genre, or budget, and then get started! Let us know which one of the best vocal microphones you do decide to go with and keep us updated with your musical journey by commenting down below. We'd love to hear from you!
You might also be interested in reading about